Key Award

and the winner is … FINECO produced by RedRose Productions
Come tutti gli anni il
Key Award
assegna i premi alle pubblicit
à
pi
ù
meritevoli prodotte nel corso dell'anno. Quest'anno alla 51˚ edizione la
RedRose Productions
ha avuto un nutrito numero di nomination e si
è
portata a casa ben tre premi. In uno di questi (FINECO) ho partecipato anch'io insieme a Flavio Ibba, e alla voce di Paola Montanari. Direi che va bene


The
Key Award
are awards for artistic and technical merit within the commercial industry. This year (51st edition)
the
RedRose Productions
had several nominations and won three prizes. I was involved in one of them (FINECO), together with Flavio Ibba and the female singer Paola Montanari. Not bad, isn't it?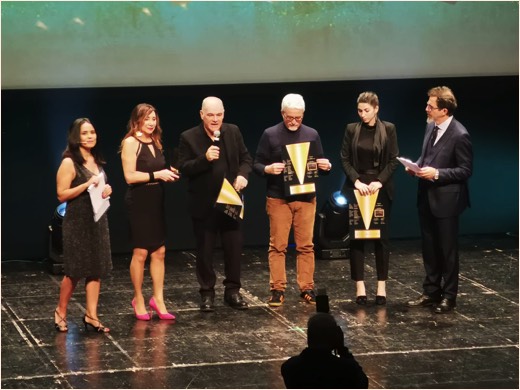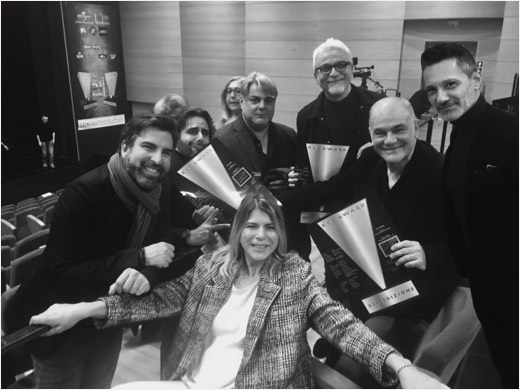 "Zero il Folle" in Tour
#zeroilfolleintour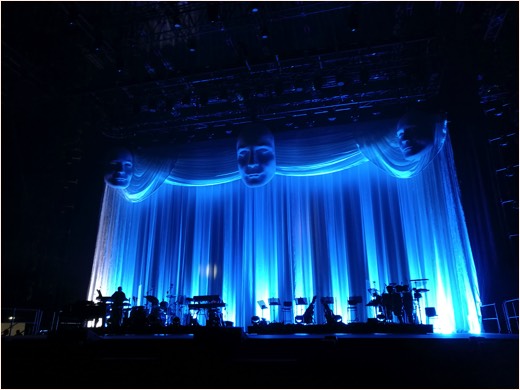 Prima dello spettacolo - Before the show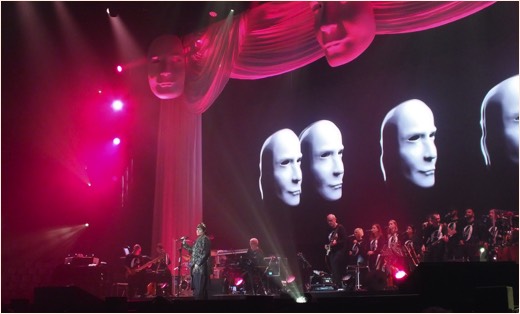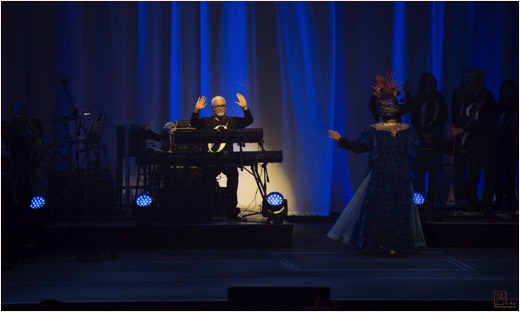 Prove prove e ancora prove
Never ending rehearsal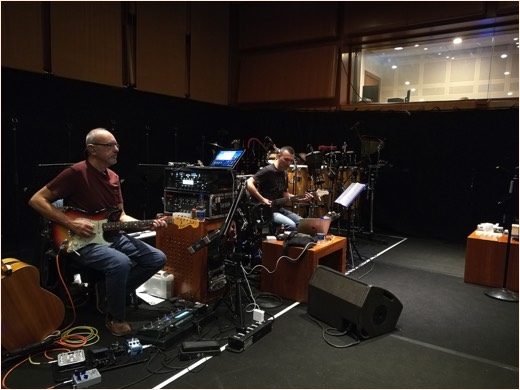 Guitars
Giorgio Cocilovo & Fabrizio Bicio Leo
Rhythm section
Lele Melotti & Lorenzo Poli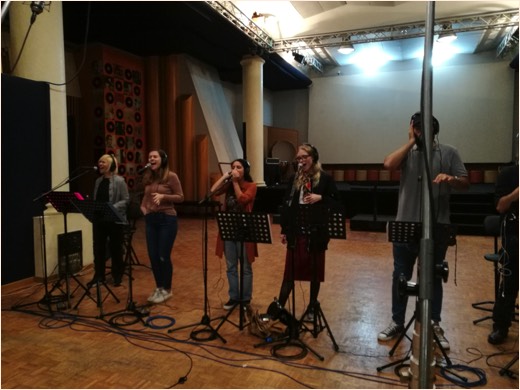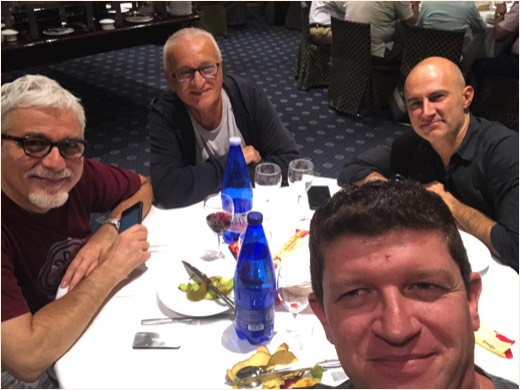 Background Vocals
Wacciuwari BVs
Rifornimento scorte
Bruno Giordana, Danilo Madonia, Lele Melotti e Lorenzo Poli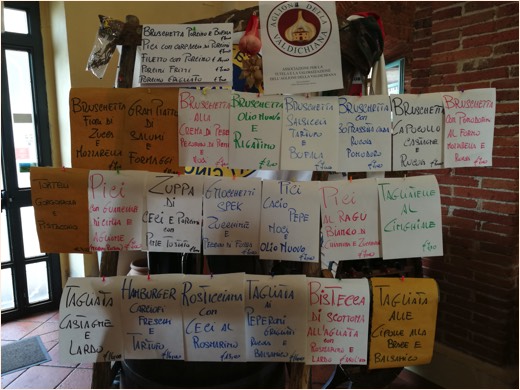 Zero il folle in Tour - scaletta brani da provare

Preparazione per il tour


Il tour Zero il Folle è stato annunciato poco tempo fa, adesso bisogna iniziare a lavorare sulla scelta delle canzoni, gli arrangiamenti, i medley, scrivere le parti, decidere il setup per il live … insomma, tanta roba. Per me è la parte mentalmente più faticosa poichè occorre immaginare qualcosa che in realtà ancora non esiste. Ci vuole impegno e serietà.


The Zero il Folle tour has been announced. It's about time to choose the song list, how to arrange them, how to build the old-songs medley, write the score, build a live setup … I mean, a lot of stuff. This is the most tiring part of this job, cos you have to imagine something that doesn't exist yet. The commitment is so tough that you gotta be really serious about this job.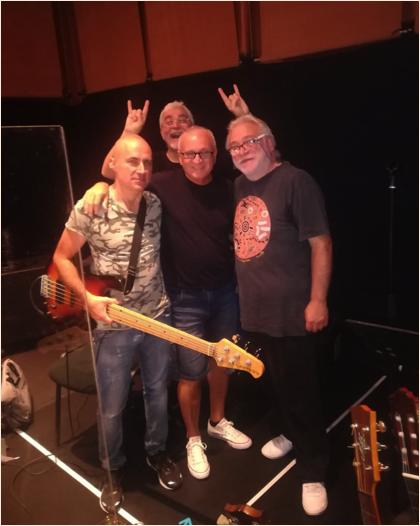 Conservatorio - Studio - Music Writing


Non è mai facile riuscire a far convivere impegni differenti cercando di mantenere un livello elevato. Il conservatorio è sicuramente una fonte di sfide continue con i ragazzi, il lavoro in studio richiede un impegno sempre più intenso e lo scrivere nuovi brani è una sorta di lotta tra le idee che arrivano all'improvviso e la personale autocritica che le stronca sul nascere. Ma in qualche modo ci sto riuscendo.


It's not that easy to juggle between lessons at the conservatory, studio work and composing, three different disciplines equally complicated and very different from one other. But I'm doing everything I can to accomplish these missions, and apparently - believe it or not - it's working.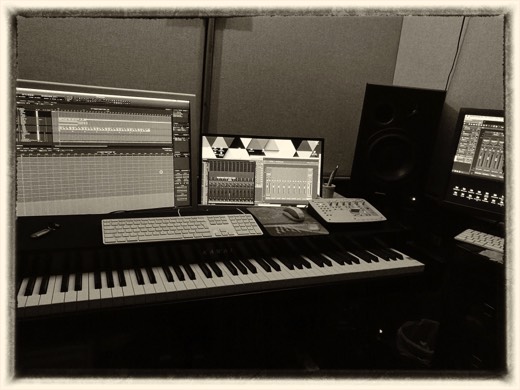 New gear in studio


Dopo tanti anni di fedeltà al mio audio setup, un cambio epocale, nuove interfacce audio: dalla Florida alla Liguria, entrambe sul mare (solo che qui al posto degli alligatori abbiamo le acciughe), i gioielli di casa Metric Halo, LIO-8 e ULN-8 … una meraviglia.

After many years of loyalty to my studio setup, a major change occurred: from Florida to Liguria (both by the sea, although here in Liguria we have anchovies instead of alligators), the Metric Halo flagship audio interfaces, LIO-8 and ULN-8. Needless to say I'm extremely happy and satisfied.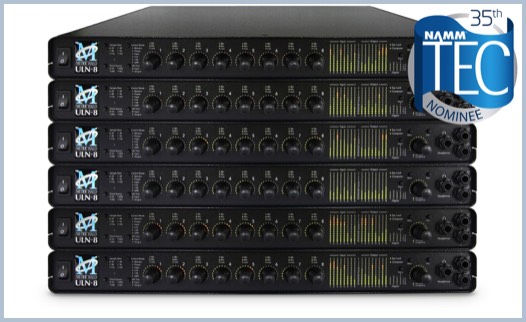 Il secondo capitolo


Sono passati tredici anni da quando ho realizzato MOVING. Fare un proprio disco é una delle cose più complicate e stressanti: compositore esecutore arrangiatore critico e ingegnere del suono devono trovare il giusto equilibrio, ma é molto complicato quando sono la stessa persona. La cosa positiva é che questa volta ci saranno diversi collaboratori, e questo sarà uno stimolo importante.


Thirteen years have gone since my first project MOVING. This kind of project is one of the most stressful and tiring tasks: composer arranger player critic and engineer need to find a decent balance, and it's very complicated when these elements are the same person. This time there will be more guests and this will motivate me even more.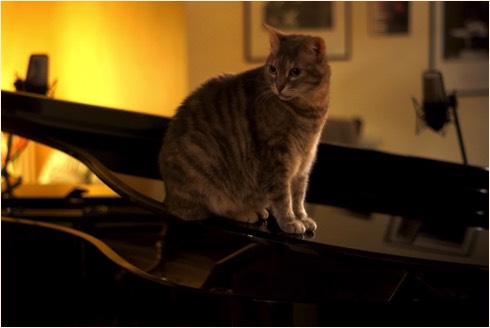 Una nuova pubblicità per Jeep USA


All By Myself, una canzone incredibile del 1975 scritta e cantata da Eric Carmen, rilanciata da Celine Dion nel 1996, e alla fine arrangiata e adattata da noi nel 2019 per la nuova pubblicità Jeep. Prodotta da RedRoseProductions, arrangiata e realizzata da me e Flavio Ibba.


All By Myself, an amazing song from 1975 written and sung by Eric Carmen, re recorded by Celine Dion in 1996, and eventually re arranged in 2019 for the new 2019 Jeep commercial. Produced by RedRoseProductions, arranged by me and Flavio Ibba.





Alfa Romeo White


Una nuova pubblicità di Alfa Romeo White con una versione contaminata dell'Inverno tratto dalle Quattro Stagioni di Vivaldi, prodotta da RedRoseProductions, arrangiata e realizzata da me e Flavio Ibba. In questa pubblicità hanno partecipato anche Fabrizio Bicio Leo alla chitarra elettrica e Matteo Gallus al violino.


A new release of Alfa Romeo White with a contaminated version of the Inverno, excerpt form the Quattro Stagioni di Vivaldi. Produced by RedRoseProductions, arranged by me and Flavio Ibba. This commercial features two amazing musicians: Fabrizio Bicio Leo on the electric guitar and Matteo Gallus on the violin.



Fineco


La cover di People Help the People per Fineco, prodotta da RedRoseProductions, arrangiata e realizzata da me e Flavio Ibba e cantata da Paola Montanari.

A cover of a People Help the People for Fineco, produced by RedRoseProductions, arranged by me and Flavio Ibba and sung by Paola Montanari.