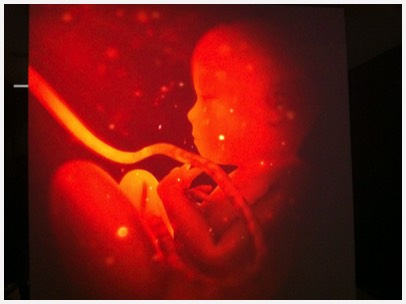 #
RitornoaZero
presents at the
Centro di Produzione Culturale - La Pelanda
, the first retrospective of the extraordinary career of
Renato Zero
, one of the most pioneering and influential Italian performers of our time.
Pictures, videos, records, handwritten lyrics, original costumes and album artwork from the
Renato Zero Archive
. And a never-heard-before performance material where you'll be able to hear the birth of 10 songs, from the final release back to the first demo version, then through the growth of the arrangements toward the final release.
You can't miss it.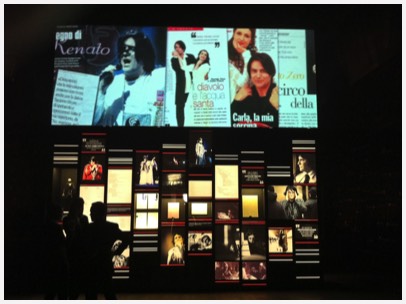 The showcase has been conceived by Simone Veneziano and produced by Tattica. Images - text artistic direction by Vincenzo Incenzo, and music production - remix by me.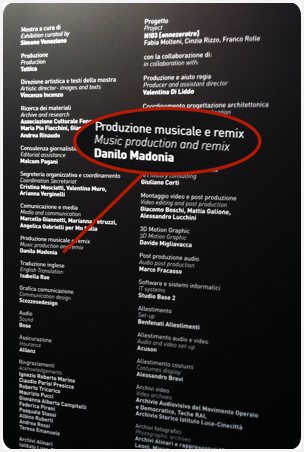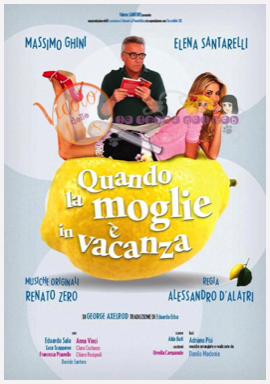 A new 2015 winter season is starting again and the Axelrod's "Quando la Moglie è in Vacanza" piece is going to be on theatre after the successful first season on 2014. Directed by Alessandro D'Alatri, featuring Massimo Ghini and Elena Santarelli, it sports my music arrangements and composition written together with main composer Renato Zero.

If you look the picture above, on the lower right section you can even see my name, incredible isn't it?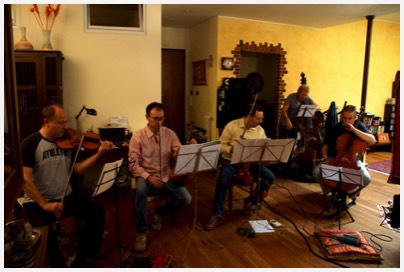 A string quartet version of a very famous Moody Blues song I've arranged a couple of years ago, is probably ready to go out there …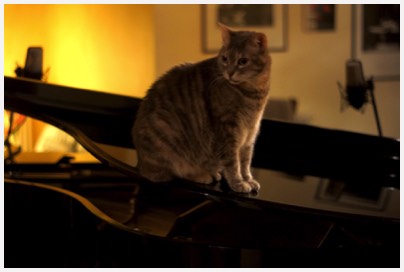 A new toy is here. After having tried and played in a very large store more than 20 grand pianos all day long, I just rented a 1999 Kawai RX-3. As you can see from the mikes on background, is ready to be recorded.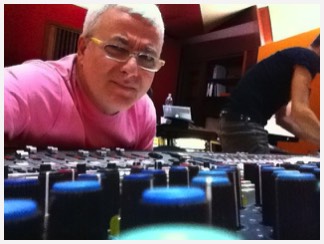 Traveling around fm one studio to another. How about this classic Neve console?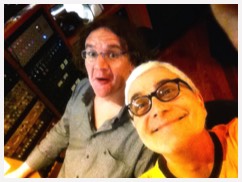 Time and productions goes by: voice recording at
Drumming Room
Studios with sound engineer
Carlo Miori
.
"Recording a voice in a dedicated drum studio?" Yep, Drumming Room has top class equipment, great vintage mikes, the space is comfortable and cosy, sounds great and the artist is happy.
On top of that - between one session and another - we had some juicy filetto course with nero d'Avola wine as a meal, and that made the real difference.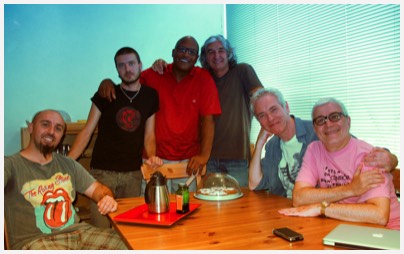 Same productions - different people: drum & bass recording at
Forward Studios
with
Steve Ferrone
- drum and red t-shirt,
John Giblin
- bass, hugging me, and
Phil Palmer
- ac. guitar, between Steve & John.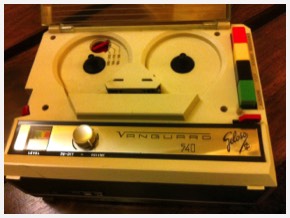 How about my new "analog weapon"?


One of the new production is in progress and I've just laid the first stone of the pre-prod scenario. The more it goes on, the more I get moved about it … let's see how it goes.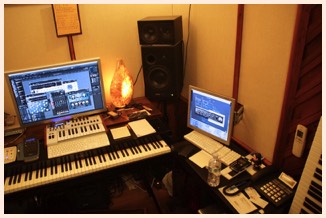 This month I've started a couple of new productions.


Production … sounds like a fascinating word, but it's really an elegant way to say: "Hey, I'm working my arse off for free, hoping that what I'm actually doing sooner or later will turn out to be a proper project."

The good side of it is that I love doing what I'm doing so, lets wait and see.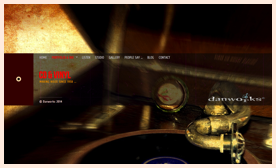 I don't know why but at some point I thought it was probably the right moment for a website freshening, so I took my time and did it. Not an easy work considering that I'm just a dilettante in the graphic department, but in retrospect I also had fun.

After 11 months tour, 59 incredibly successful sold-out shows, almost half million tickets sold, the Renato Zero's AMO tour is over. Eight musicians in the band, 35 musicians on the orchestra, a conductor, 10 dancers and dozens of crew people, rehearsing, talking, eating and performing together all the time. It has been a very strange sensation when all this "tour bubble" suddenly ended up and we all went back to real life. Due the fact we live in different towns, we know that it'll be a quite difficult seeing each other once again, and probably some of us will never have a chance to meet anymore, who knows. Anyway, every story has an end and this one has been a beautiful and exciting experience. Thank you all.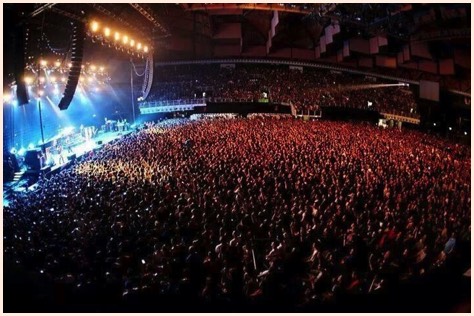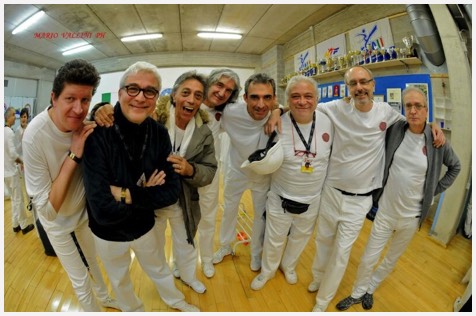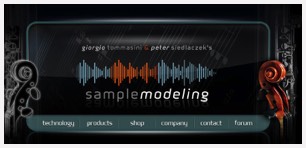 A couple of nice things happened in this new year: a new startup project beginning as usual with intense song-writing, and an unexpected endorsement from one of the most attractive sample library company on planet earth,
Samplemodeling
. It has been a great surprise discover that one of the main engineer and co-founder (
Giorgio Tommasini
), is living in Genova, my home town. We already had some time to talk about music, life and technology in front of a nice couple of "frittura mista" and "trofie al pesto" dishes. That's the beginning.