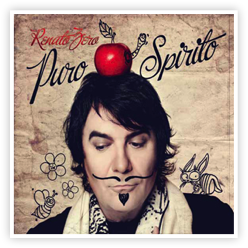 November 2011
The cat is out of the bag. A new humorous
Renato Zero
album is ready. Feedback please.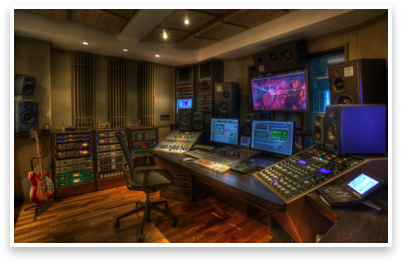 October 2011
Starting to work on a new project that should be ready by the end of November. So many things to do and a very little time to perform every task. As usual we'll have to run but we'll make it. I'll enjoy a close collaboration of great musicians friends of mine: Lele Melotti, Paolo Costa, Andrea Maddalone, Bicio Leo and the
Piccola Orchestra Pop
strings section. We'll master everything at the LogicalBox studio in Genova.
September 2011
An intriguing orchestral - big band project with
Franco Fasano
: the rearrangement of a song he wrote and Nicola Arigliano sang at the Sanremo Festival on 2008, winning the critics prize.
We've recorded everything at my place, strings n brass included, and it sounds like a big band recorded on one of those fancy studios. I love it!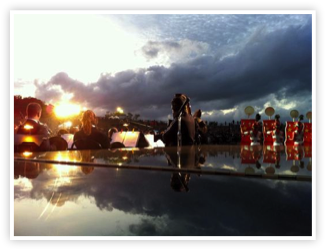 July 2011
A concert with
Renato Zero
and
Lucio Dalla
in Tremiti Island, against the will of some oil co. to drill the sea in front of the Adriatic Coast. An absolute absurd idea that must be fought.
Another show with
Renato Zero
&
Andrea Bocelli
in Lajatico with the
O
rchestra
R
egionale
T
oscana. Among many different artists there were international stars like Lang Lang, great classic pianist, Eleonora Abbagnato etoile de l'Opera de Paris etc.
June 2011
At the
Wind Music Award
in the Arena di Verona,
Renato Zero
got awarded with the WMA platinum CD prize, for the
Segreto Amore
album we did in December 2010.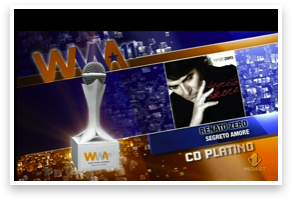 That night I had the pleasure and the honor to perform live at the piano with
Renato Zero
and
Gino Paoli
, singing a couple of tunes. It has been a very pleasant and stressful experience for me, if you consider that I knew I had to play a couple song I never played earlier in front at huge audience, just few hours earlier!
But I'm glad it happened …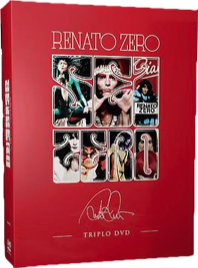 May 2011
After a lot of hard work, the
SeiZero
triple DVD box-set will be available in every major music stores, starting from May 10th. We've heard many rumors and speculation about how it could be, color, shape, which songs and pictures in it. Now it's here, and everyone interested will be able to compare it with their own suppositions about it.
On May 10th's eve, we've shown a DVDs preview at cinema Adriano in Rome. The whole one hour exhibition has been broadcasted by satellite to other cities in Italy.
Audience was blown away, cheering like crazy!
We used many different tools to manage
SeiZero
project. I really want to express my sincere gratitude to the companies that supported me in this complicate journey.
Kudos to
MOTU
,
NuGen
,
Sonalksis
and
Waves
.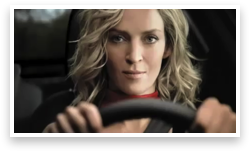 Aprile 2011
The
Alfa Romeo's Giulietta
TV spot with Uma Thurman, is on air again. I wrote the music with Flavio Ibba, a musician dear friend of mine since very long time. While he's "Mr Advert" and work on the advertising world 24/7, I don't do commercials very often, but whenever it happen to work together we always do a good job.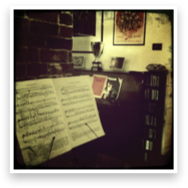 March 2011
SeiZero's
show edit, is close to an end. It has been a very tough and challenging project; I'm sure every "sorcino" would be delighted about it.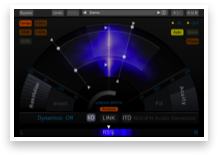 February 2011
NuGenAudio
, a British award winning professional audio plugins and software company, add me in their artist profile
here
. I'm very proud of it!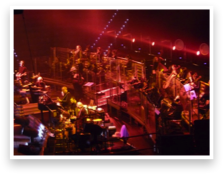 January 2011
The
SeiZero
show editing just started at LogicalBox studio, a long and tough project that will end by the 4th week of March, 1st of April 2011.