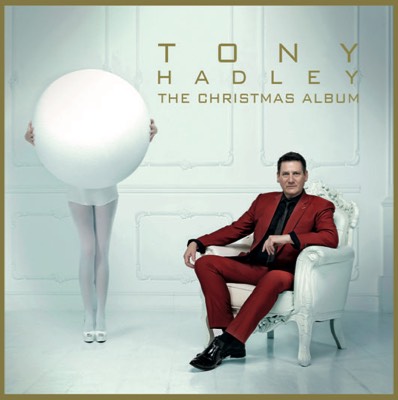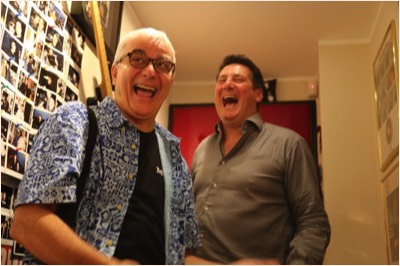 The
Tony Hadley Christmas Album
is out, featuring myself as a keyboard player and arranger of three classic Christmas songs. Produced by
Claudio Guidetti
it's one of those pleasant unexpected things that happened to me this year.
Several months of hard work that went through a tough competition vs an american music production company (we won, we were much better :), dozen of video conferences with US production people, literally hundreds of emails and hours of recording vocals, ethnic and traditional instruments, kids choirs and orchestra to create different countries versions of the masterwork song "
Nel Blu Dipinto di Blu (Volare)
" and to sync it to a 4:30 mic video that has been shot all over the planet: Italy, Africa, India, Brazil, UK, L.A.
After all that, -
phew
- eventually a 30 sec excerpt of the
FCA 500X
commercial is being broadcasted in Italy by
RAI
,
Mediaset
&
LA7
.
Me
and
Flavio Ibba
, the two fellas who struggled big time to finish this project are very proud and happy but we're already thinking to publishing - sooner or later - the long 4:30 min version. Be careful …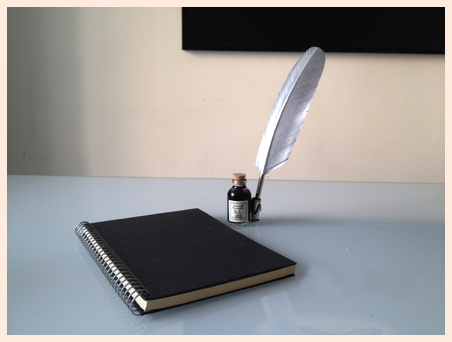 Le emozioni prendono forma …

A new project just started. It'll take a lot of time to finish it but it'll be great.
Do you recognise the above picture?

This year I had the lucky opportunity to be the pop band's director of "Teatro del Silenzio 2015" concert in Lajatico.

Apart from myself on keyboards, there where the usual great musicians and friends Stefano Senesi on piano, Giorgio Cocilovo on guitars, Paolo Costa on bass and Lele Melotti on drums.

Produced by City Sounds & Events, directed by the conductor Carlo Bernini and hosted by the worldwide star Andrea Bocelli, we as a band had the honour to play with the Maggio Fiorentino orchestra, to accompany Andrea Bocelli, Renato Zero, Gianna Nannini, Elisa and Beverly Knights on their performances.

It has been quite stressful because we could rehearse only three hours for the whole show, but at the end of the day it has been a lot of fun.

See ya next year? You never know …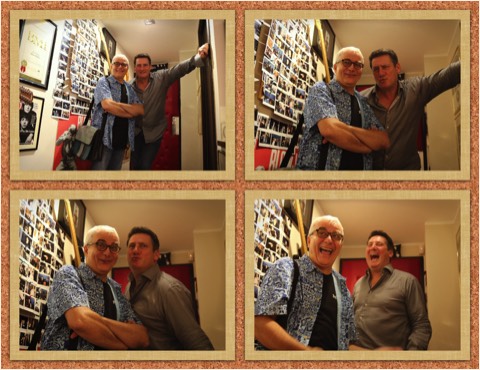 You know when you get those unexpected calls? This year I had one.

After long time I've bumped into a friend of mine since 1980, Claudio Guidetti, currently a very famous producer and songwriter working with Eros Ramazzotti and many other artists. The last thing we did together was the Branduardi European tour in 1988, then for some reason we didn't have any other chances to work together again.

The call:

"I'm producing a project for the frontman of a very famous eighties British band. How about doing some arrangements for me on three songs?"

"Are you sure? We've known each other for a lifetime but we never properly worked together on a studio production"

"Yes I'm sure, why not …"

And I did it.

Above there are some pics of me and the artist that shows the very stressful atmosphere during the studio days. Looking forward to hearing the whole project.
The brand new Justin Hayward's video "The Story in Your Eyes" is out. You can see it clicking above, or for more info go to this link:

http://www.justinhayward.com/new-justin-hayward-video-the-story-in-your-eyes/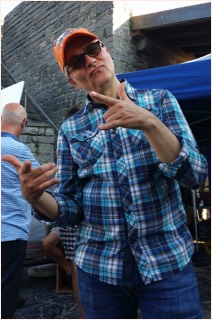 Two months of tough work for a challenging joint-venture project with an american production company. Me and my friend Flavio Ibba, are working very hard to do our best. As time goes by it's getting complicated but it sounds really good so … it'll be a good job.

I can't say more than that …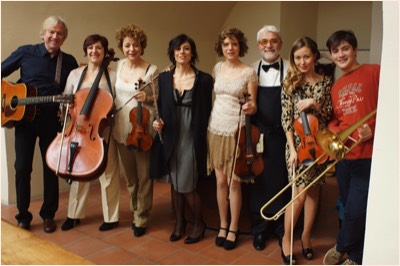 These are the backstage pics of of a Justin Hayward's video, singing a new version of the very famous Moody Blues song "The Story in Your Eyes".

Produced by Alberto Parodi and directed by Marzio Mirabella, the video features Justin as a composer, lead vocalist & guitar player, The Euphoria Strings Quartet, Francesca Rapetti (flute), Alessandro Mazza (trombone) and myself as arranger of the song and keyboard player.

As you can see fm the pics, in this video I also play a cleaning maniac butler role. That was real fun!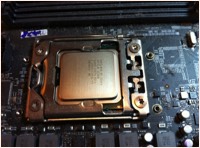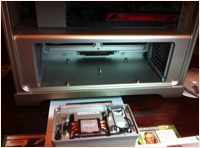 Time goes by, apps and virtual instruments became more sophisticated but also heavy on the processor, therefore I am always looking for more power. Alternatives were: 1) buying a new machine, interfaces, ssd boxes etc but that could really be an expensive process and a huge pita. 2) add steroids to the old and faithful current machine. And that's exactly what I did. Here a couple of pics of the transplant I've performed.

Note: before to do that I've searched for days about which kind of processor purchase, I've looked for videos that shows how to do it and - very important - which tools to use.

It works great.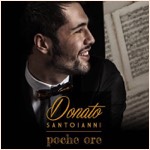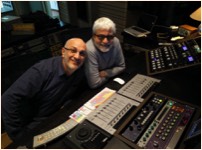 Donato Santoianni
, a new young artist,
Poche Ore
, a new song written by Donato and
Gianni Bella
, and a new arrangement I had fun doing it. Hopefully we'll hear more about this kid. Recorded at my place mastered at the super famous
Mulinetti
Studio by myself and
Alberto Parodi
.